←
→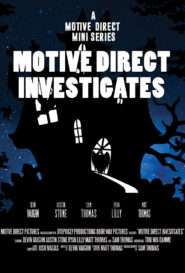 Motive Direct Investigates – Ghosts – E3
We had Aaron G Thompson of Ghost Crier PI, LLC review our footage from our ghost hunt in Davenport, Iowa!! Check it out before Facebook takes it down!
Director
Devin Vaughn
Cinematography by
Sam Thomas
CAST:
Devin Vaughn
as himself / Host
Sam Thomas
as himself / Cinematographer
Austin Stone
as himself / Investigator
Ryan "Shake" Lilly
as himself / GoPro & Sound
Tom Van Damme
as himself / Unpaid Intern
Media Manager
Matt Thomas
Production Assistant
Dane Vaughn
Special Thanks To
Aaron G. Thompson of Ghost Crier PI, LLC.