Motive Direct Pictures is an art collective focused on independent film making, established in 2014. Its mission statement is to uphold the integrity of thought provoking films. Influenced heavily by Stanley Kubrick and David Lynch, take a moment to get lost in these artistic expressions of the film medium…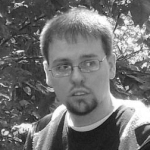 Sam Thomas is a native of Moline, Illinois. He grew up watching films everyday as a child and decided he wanted to contribute his own peice of art to the film culture after watching George A. Romero's "Night of the Living Dead". He cites his greatest influence as Stanley Kubrick and also gives high praises to Richard Kelly and Darren Aronofsky. His favorite film of all time is Richard Linklater's "A Scanner Darkly". Although he is best described as an advocate of the Sci-Fi genre, most of his screenplays bend the boundaries of genre, just as his inspirations did.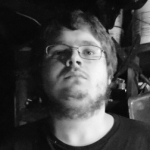 Gage Richardson, Rock Island, IL, has been in love with film since the day he learned to work the VCR. After the tragedy that is Sharknado, Gage has been inspired by the belief that he could give more to the world of cinema. He credits Stanley Kubrick (2001: A Space Odyssey), Paul Thomas Anderson (Punch Drunk Love), and The Coen Brothers (The Big Lebowski), as a few his favorite film makers. He enjoys many genres with Dark Comedy, Sci-Fi, and Suspense/Drama as his favorites.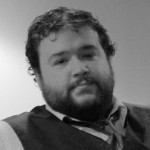 I'm Ryan Lilly aka Shake. I would like to become a writer someday. I don't have a favorite author as I don't really read, my writing is based on my own style. I do special effects and lighting and anything else needed. *we are bright stars shining bright in the cesspool of life*